We started with a big idea
Stacey and Andrew Bluestein always dreamed of opening a delicious, high quality eatery. That dream became a reality when they opened in Stow, MA in 2013.
Emma's Cafe, named for their 12-year old daughter, serves delicious, fresh, creative foods in a fun, casual, inviting environment. Andrew grew up in New York, working in his uncle's deli, where he developed a passion for food and learned the business from the ground up.
He continued his pursuit of a food and beverage career, working with Chef Emeril Lagasse in various Emeril's Restaurants. Andrew was part of the opening crew for EuroDisney in Paris and spent years working with Walt Disney World in Orlando and Marriott Hotels.
In late 2020, they were approached by the Economic Development Committee in their hometown of Sterling, MA and asked if they ever considered a second location in Sterling's quaint downtown area. They are excited to share the transformation of the former "Bank Building" on Main Street in Sterling for many years to come!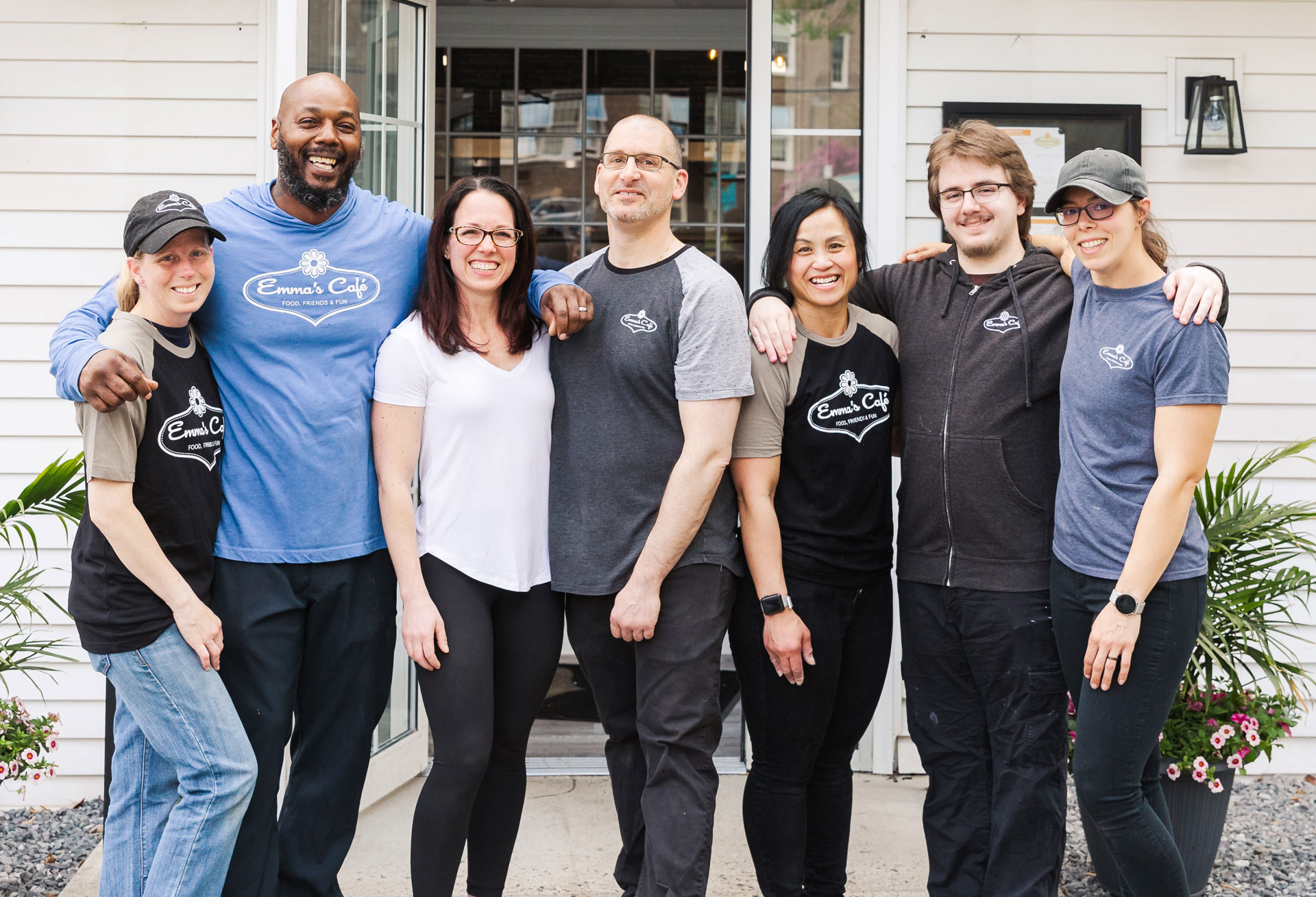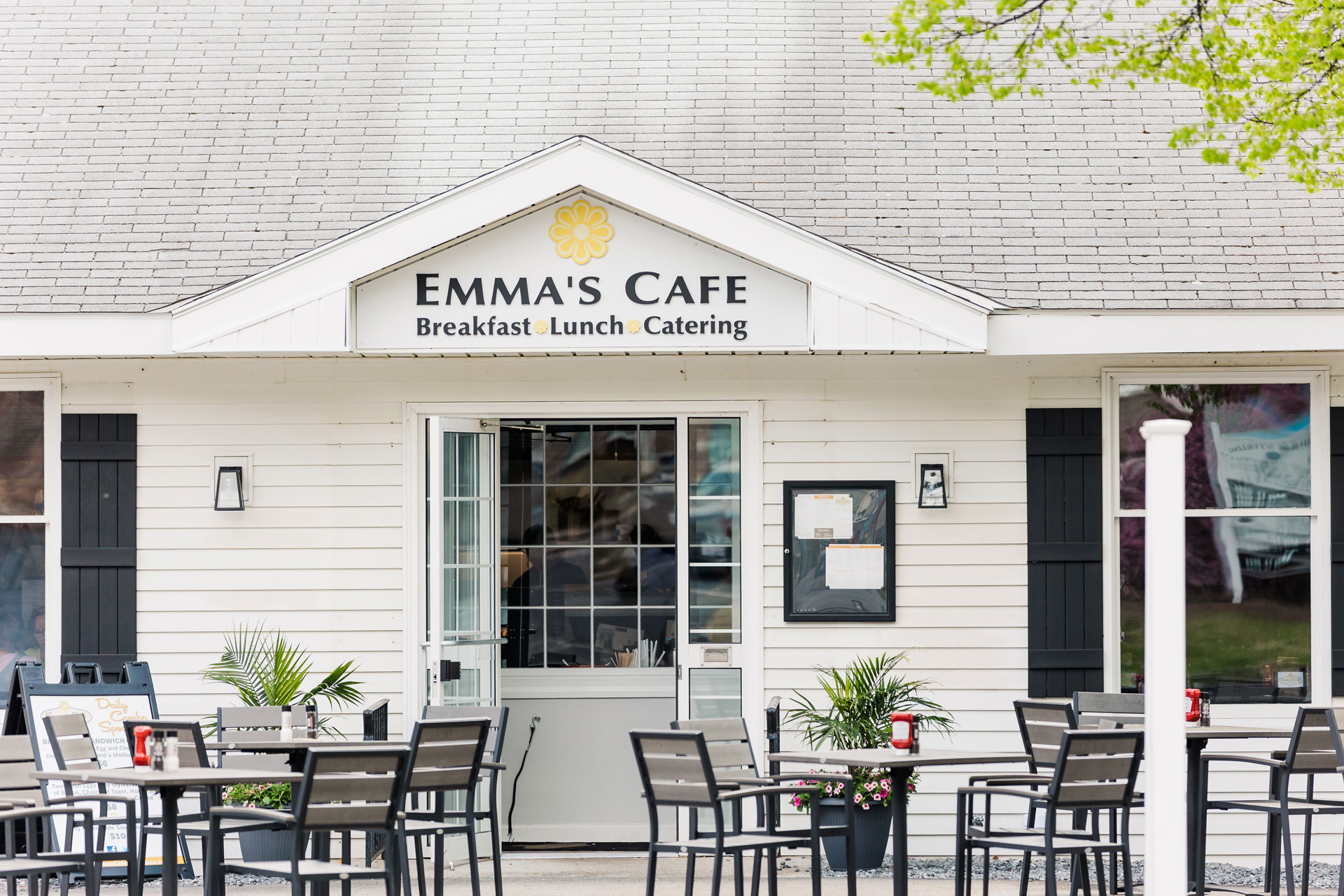 Now Open!
Along with picking up where they left off in Stow, Stacey & Andrew are most excited about preserving the history of the "Bank Building" by incorporating features of the bank into the Cafe decor.




They are also happy to offer an outdoor seating area overlooking the beautiful Town Common, online ordering, and the convenience of a pick-up window.
Simply place your order online or by phone and we will hand the order right to your car.